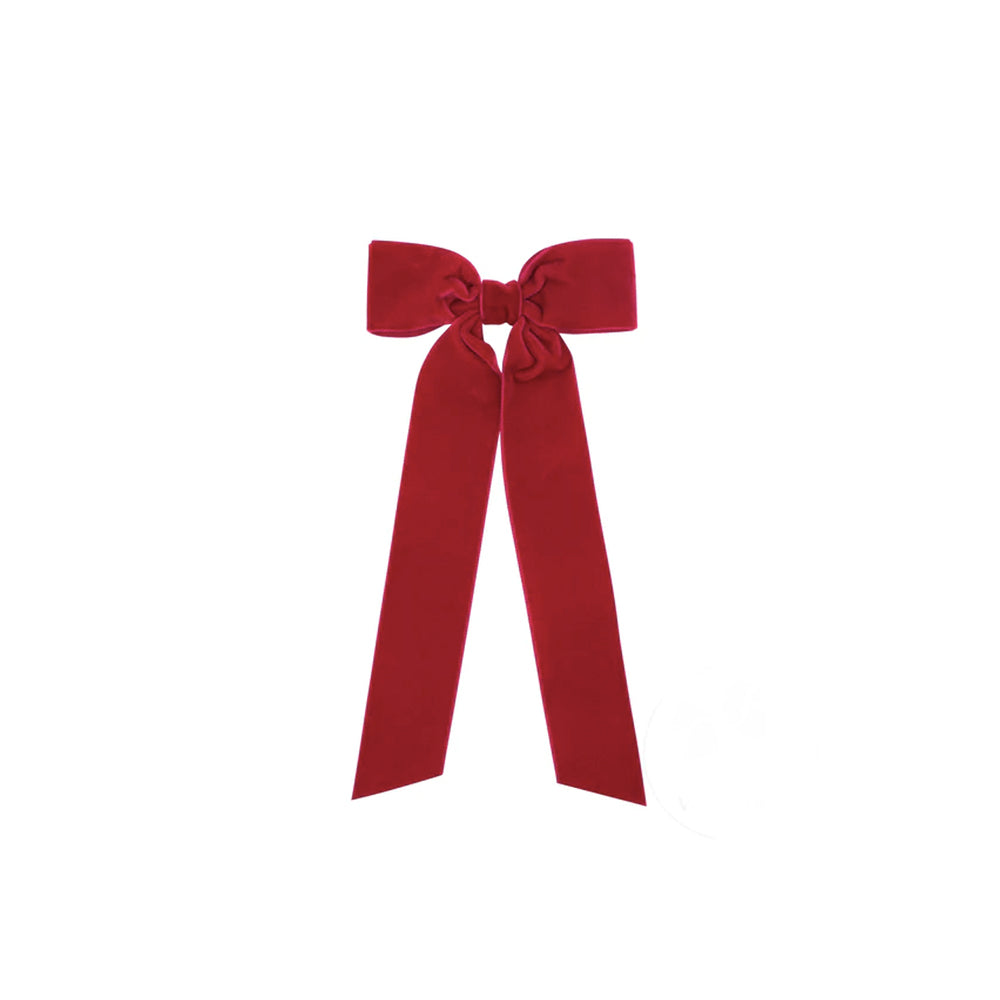 Wee Ones :: Medium Velvet With Streamer Tails Cardinal
· 
This adorable medium velvet bowtie is the perfect accessory for little girls looking for a fashionable, sassy look!
· 
The plain wrap and 9 inch streamer tails give this bowtie a perfect balance of sophistication and fun — adding a touch of pizzazz to any outfit!
· 
These bows are sure to stay in her hair all day with our patented WeeStay™ no-slip hair clip.
· 
Approximate Size: 5" x 3" (1.5" Ribbon) = 12.7cm x 7.6cm