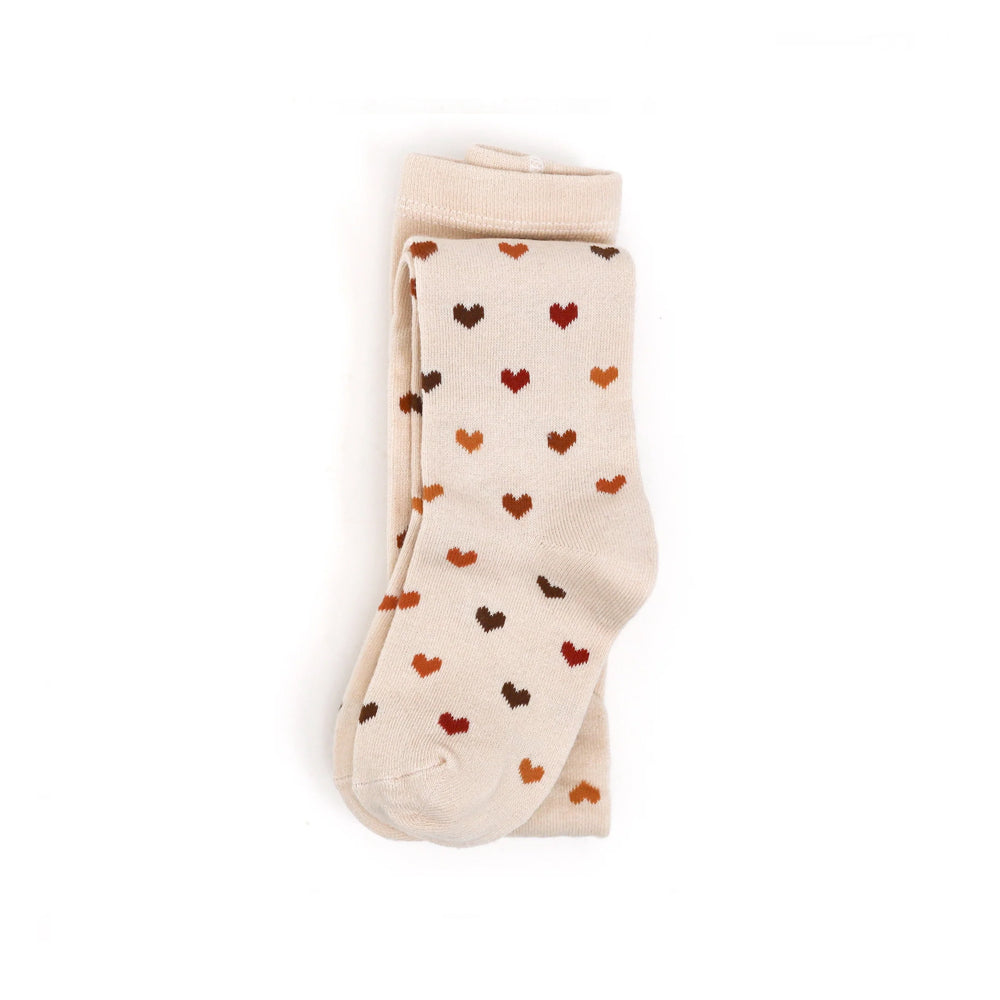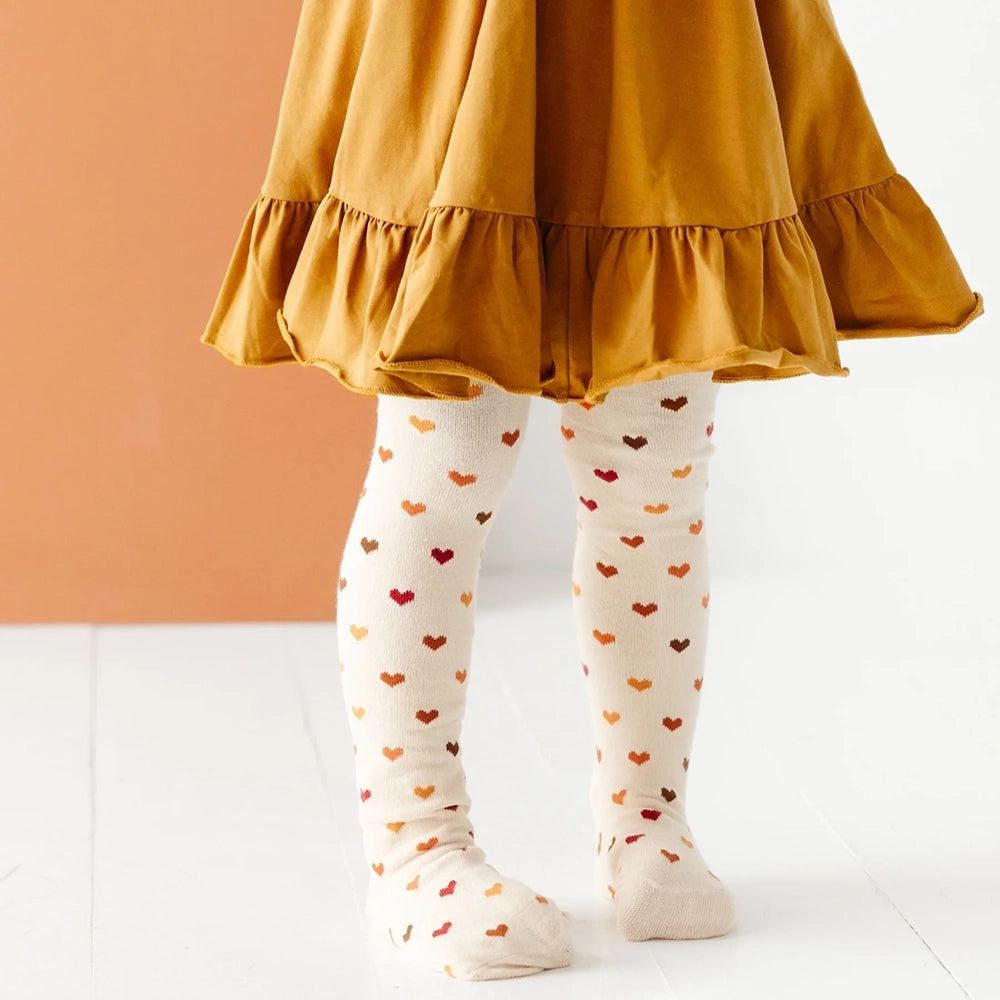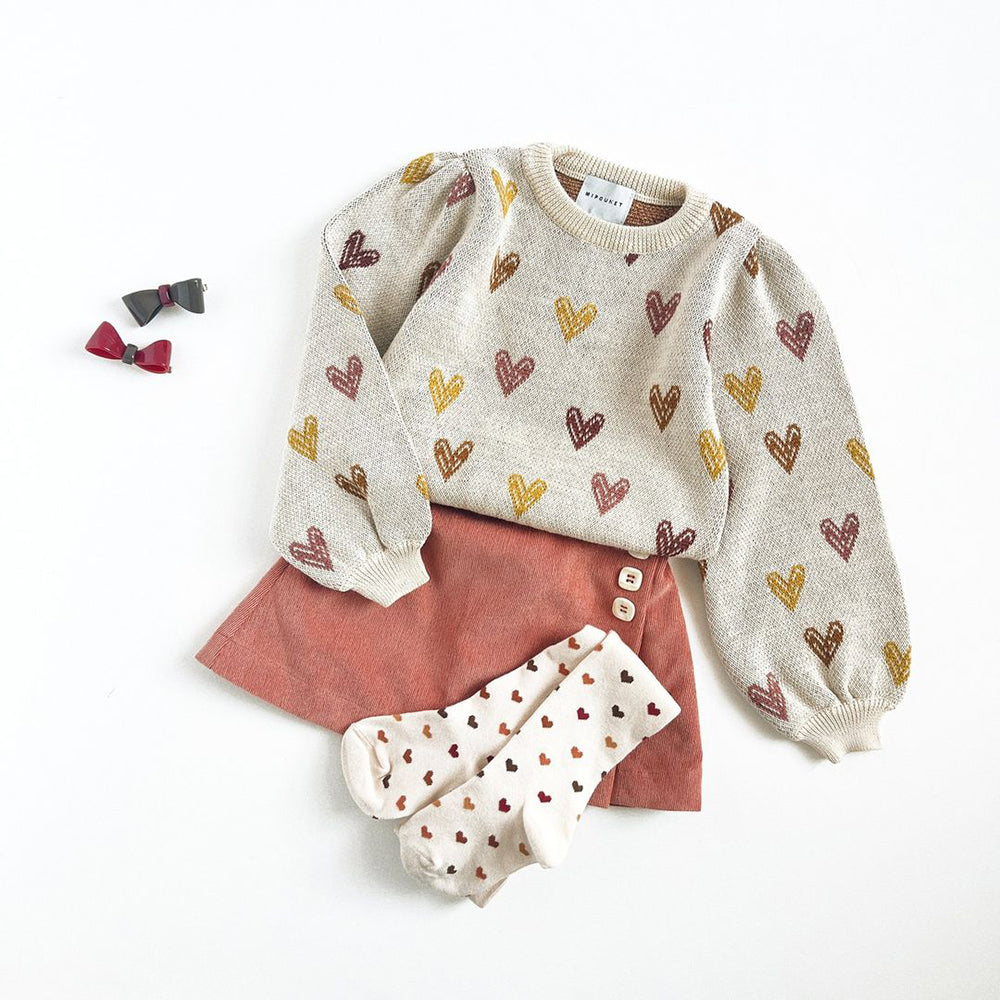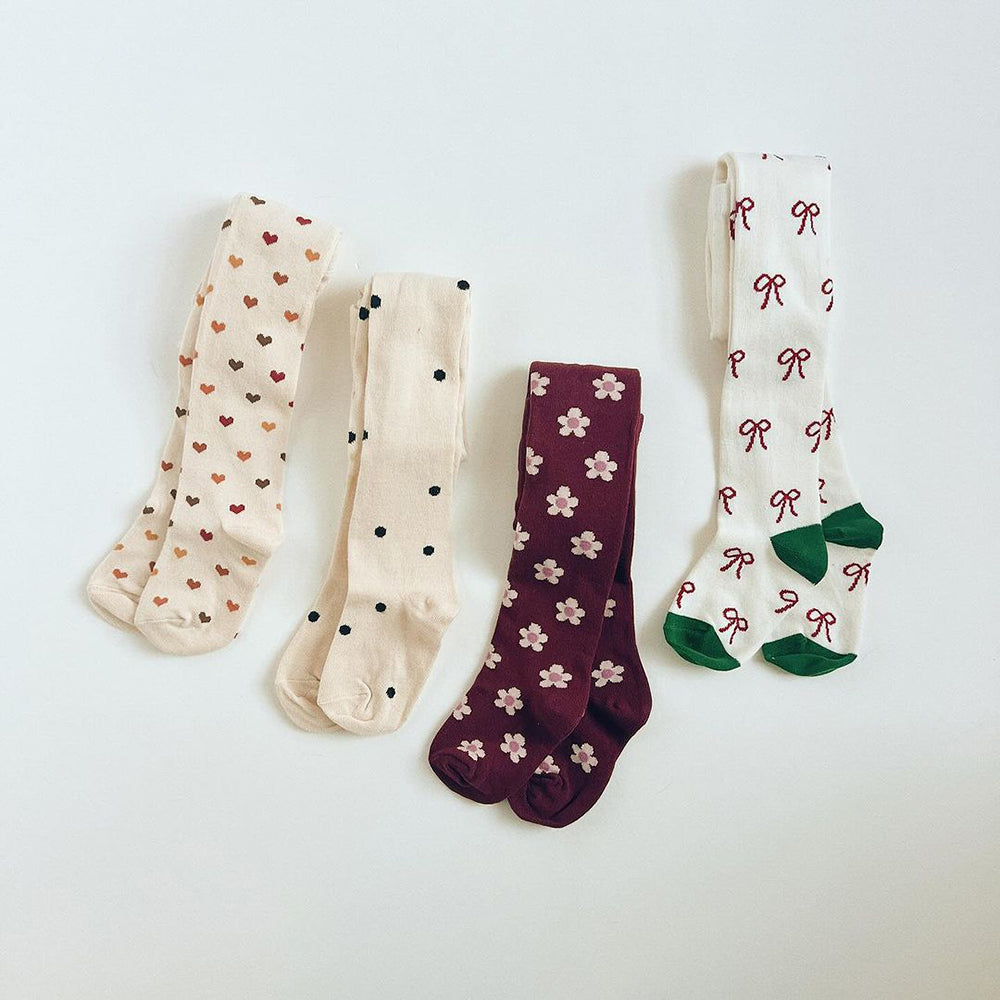 Little Stocking Co :: Harvest Hearts Knit Tights
· Classic.  Cute.  Durable.
· Little Stocking Co. knit tights are perfect for all occasions!  We love them dressed up with our twirl dresses and skirts or dressed down under a pair of denim shorts for a playful, edgy look!
· Our stockings are stretchy which makes them extremely comfortable and also allows them to fit a wide range of children.  Pattern tights do run smaller than our traditional cable knit tights. 
Little Stocking Tights Size : Child's Height
1-2Y : 31-36" / 78.74cm-91.44cm
3-4Y : 37-41" / 93.98cm-104.14cm
5-6Y : 42-46" / 106.68cm-116.84cm
7-8Y : 47-52" / 119.38cm-132.08cm
Machine wash cold with like colors.  Tumble dry low or lay flat to dry.
79% cotton / 19% polyester / 2% spandex