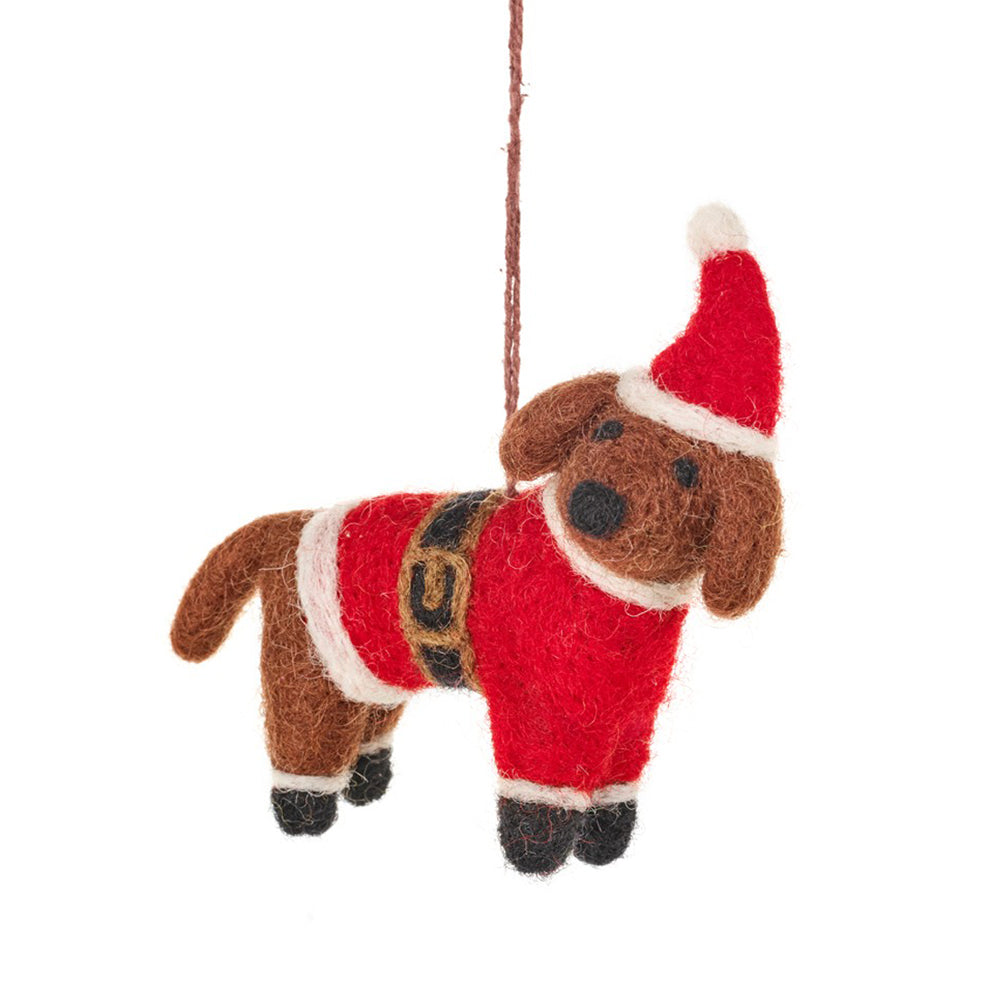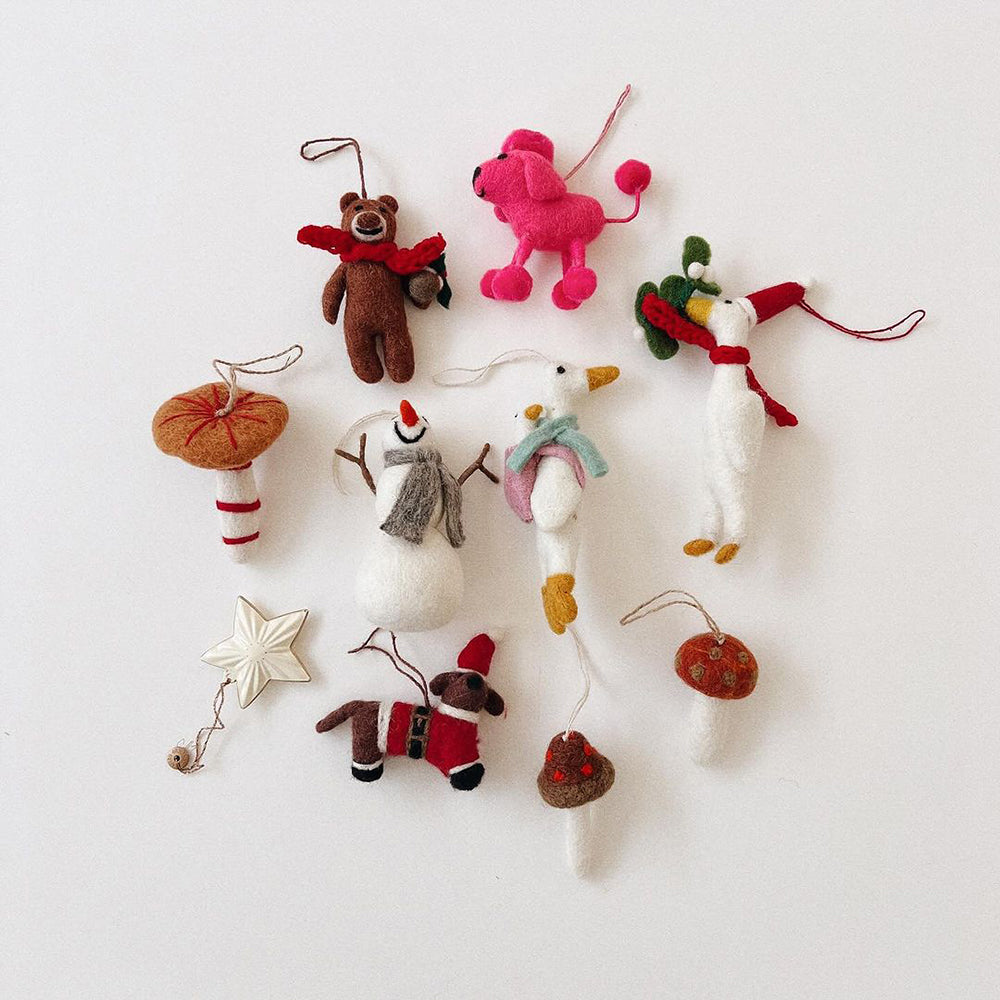 Felt So Good :: Handmade Felt Festive Dog
· 

Buddy is the resident pooch at Mr and Mrs Claus's house in the North Pole.


· 

He's been ever so excited for the festive season and it's finally here!


· 

He's got on his matching gear and he's ready to help with getting those toys out!

· 

Materials Wool Handmade Felt Biodegradable Buddy the Festive Dog Tree Hanging Decoration.
Made in Nepal
Dimensions: 3.2 x 3.2 in (8 x 8 cm)