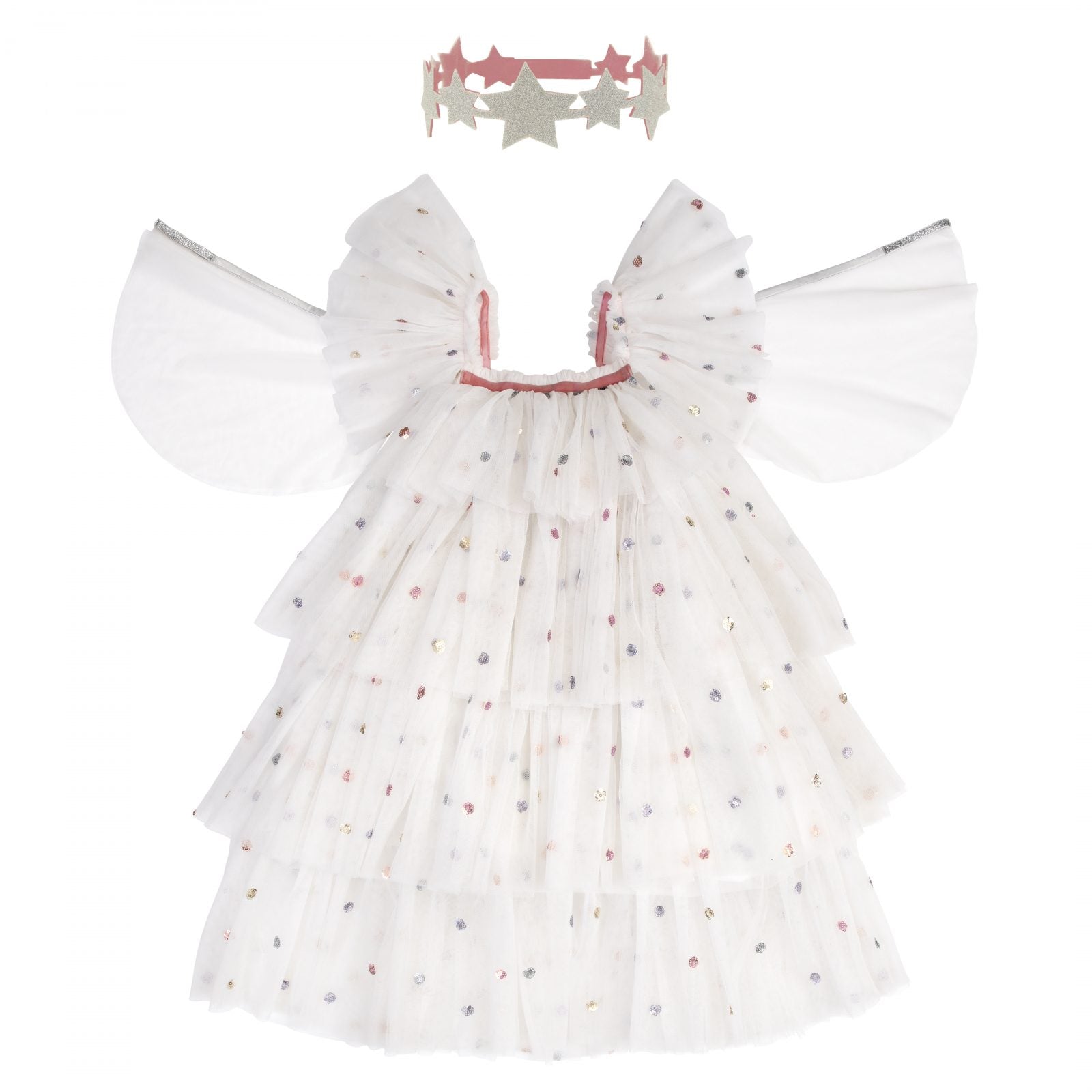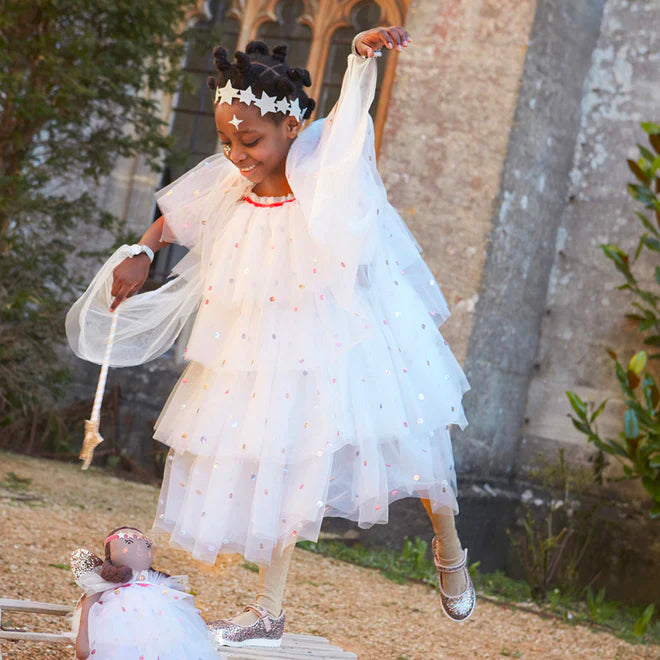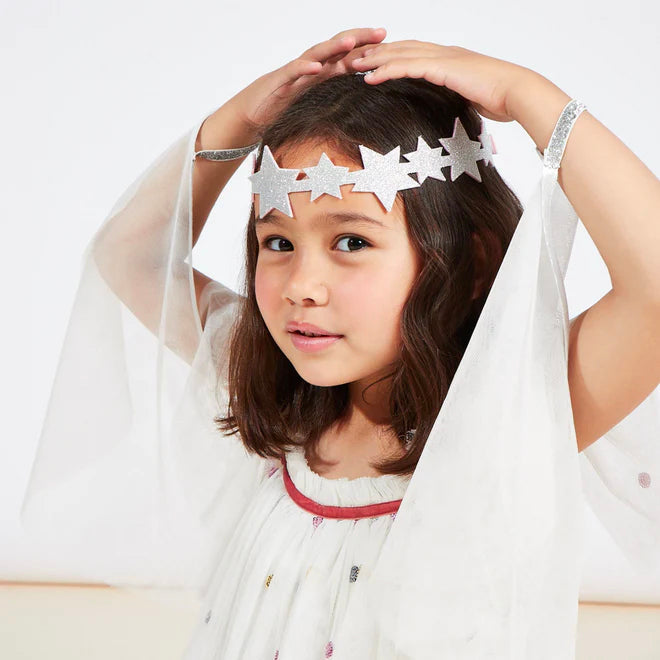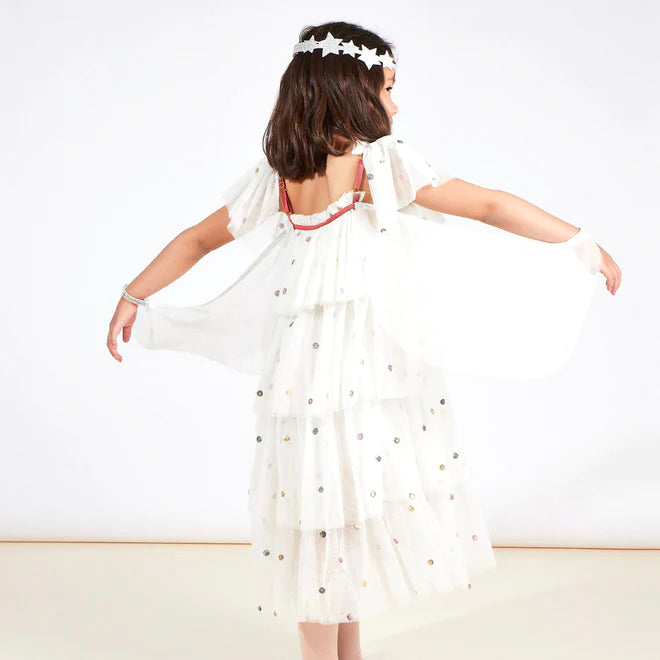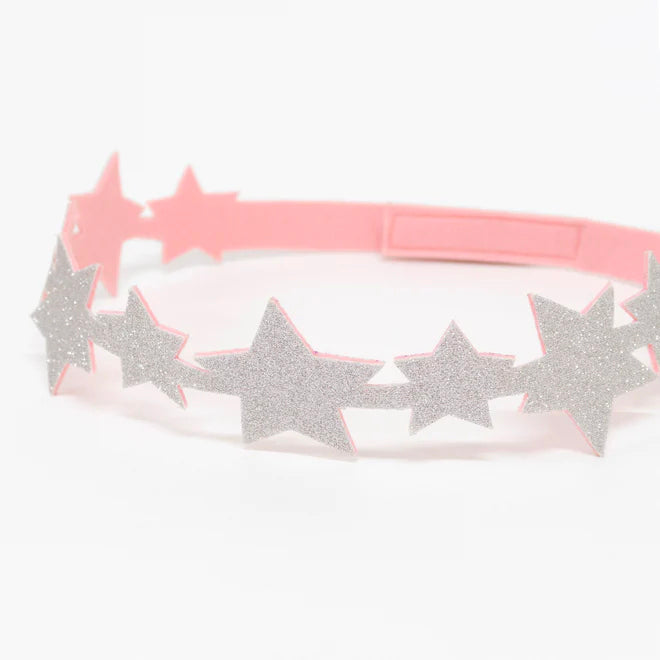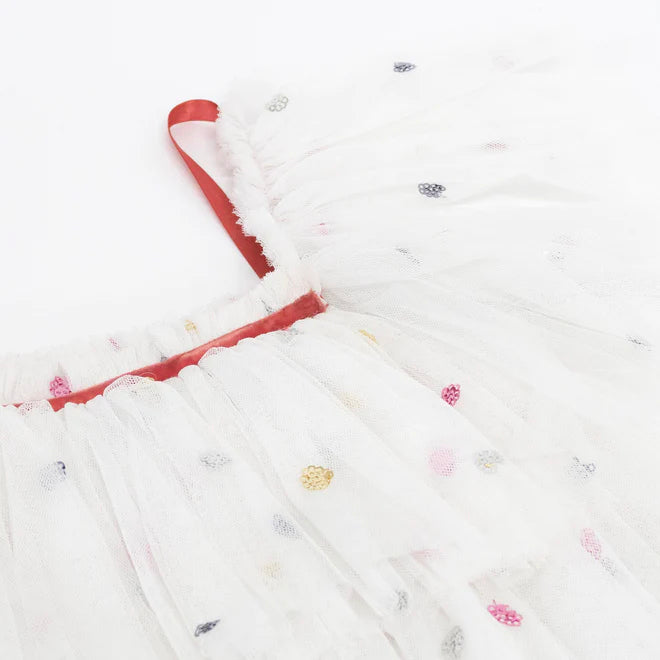 Meri Meri :: Sequin Tulle Angel Dress
Transform your kids into beautiful angels with this delightful costume.It is perfect for palys parties and dress up, for hours of imaginative fun. If features a gorgeous tulle sequinned dress, with removable wings, and a silver glitter star headband.
The white layered tulle dress is embellished with rose pink, gold and silver shiny sequins
The dress has a white polycotton lining, dusty pink velvet trim on the top, and adjustable pink straps
Detachable wings have silver elasticated wrist details, and a silver metallic cord finish
Star headband is made from silver glitter fabric, with a pink felt backing
Product dimensions: (3-4 years)
Length - 31 inches
Product dimensions: (5-6 years)
Length - 33 inches


The Crown is missing / 크라운은 함께 발송되지 않아요!