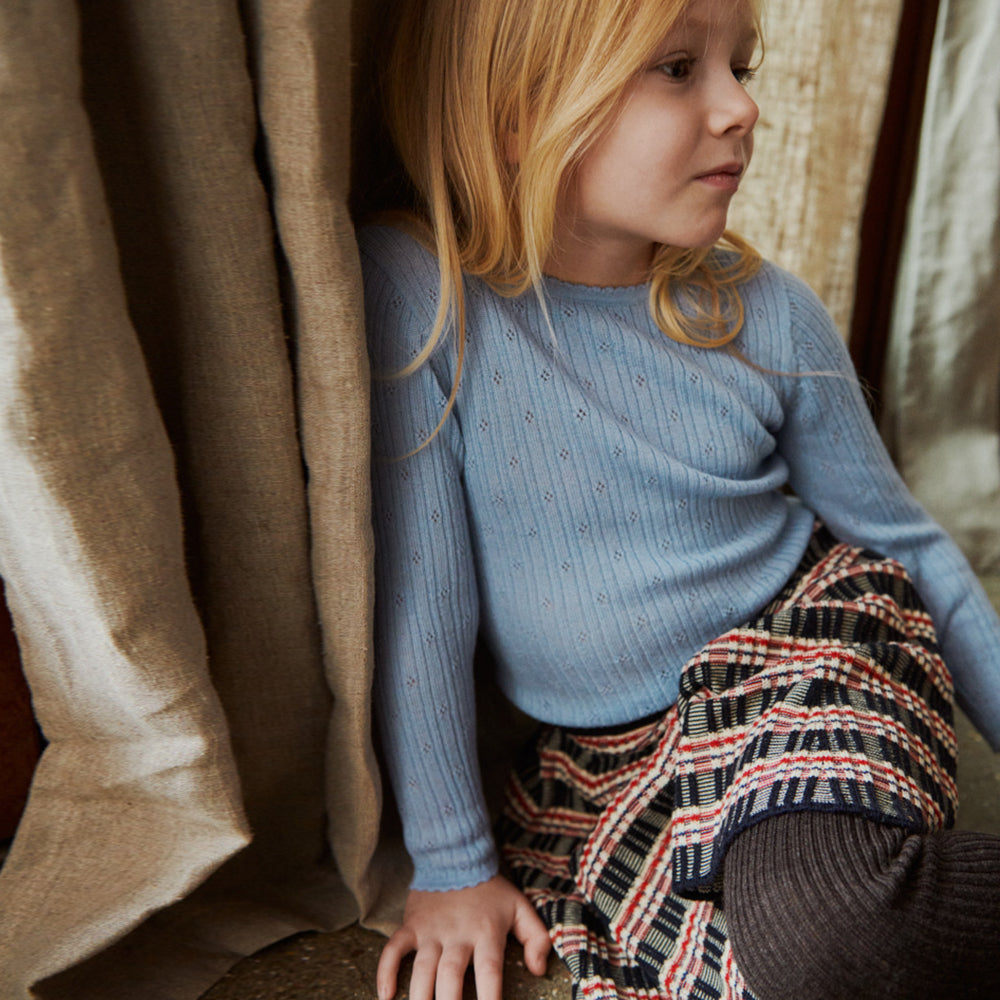 Fub :: Rib Skirt Dark Navy
· Made from organic cotton this knee-length skirt features a wide elasticated waistband that ensures an adjustable and comfortable fit.
· The skirt is knitted in a rib structure and soft gatherings at the waist creates volume to the bottom of the skirt.
· Organic cotton is cultivated and harvested from non-genetically modified plants, without the use of chemical fertilizers and pesticides.
The Fub Size: child's height
80(1Y): 75-84cm 
90(2Y): 85-94 cm
100(3-4Y): 95-104 cm
110(5Y): 105-114 cm
120(6Y): 115-124 cm
130(8Y): 125-134 cm
140(10Y): 135-144 cm
150(12Y): 145-154 cm