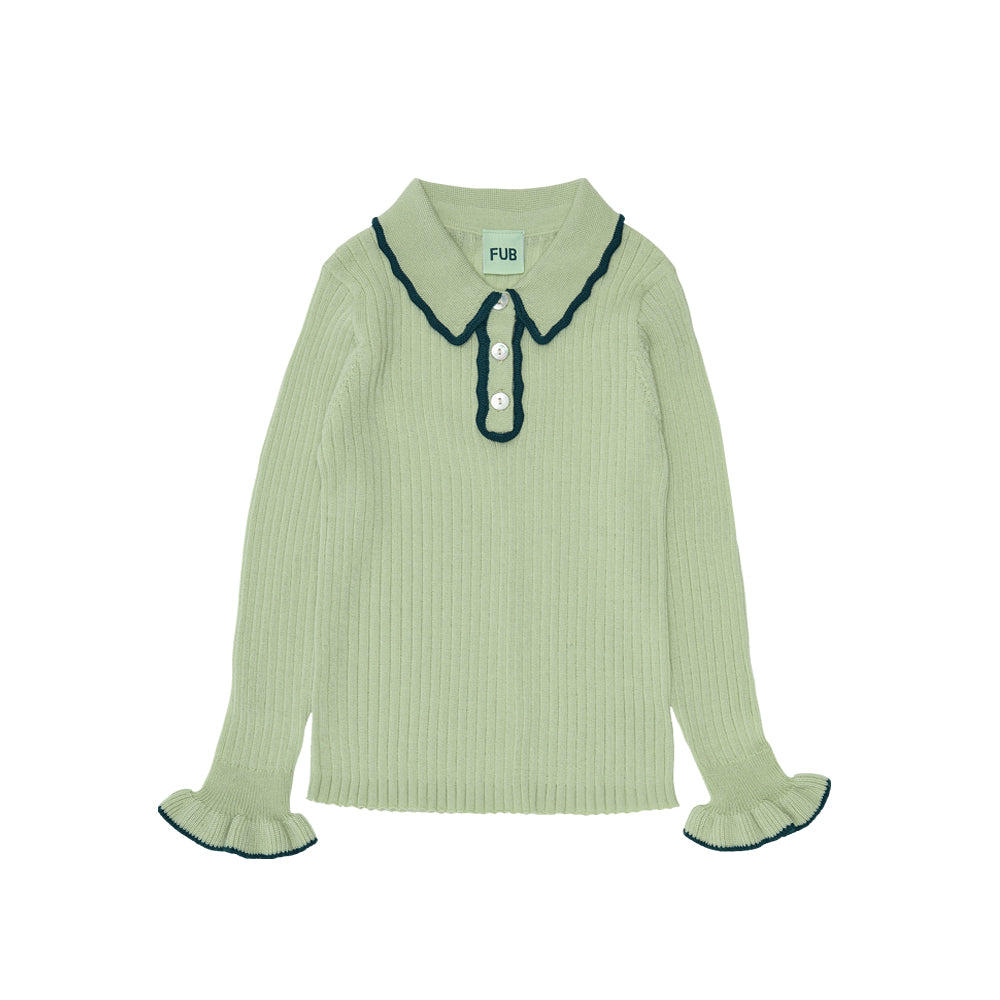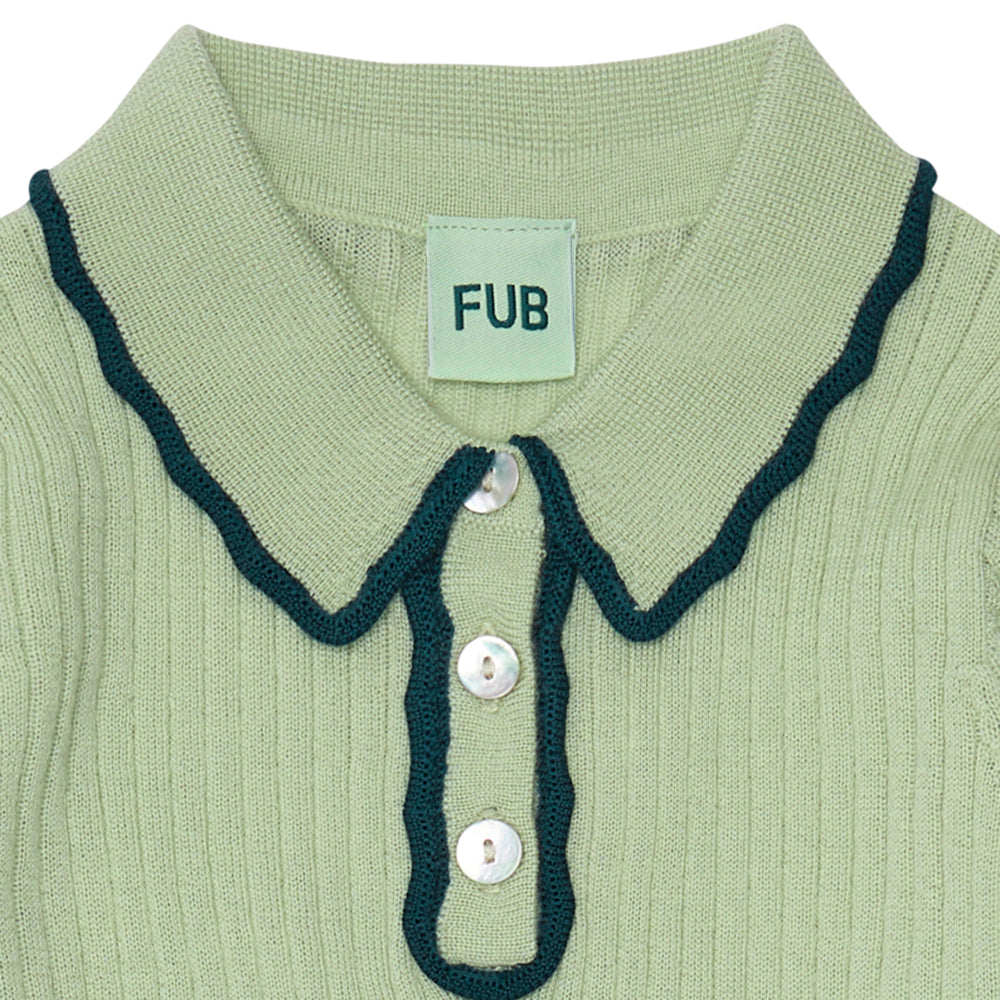 Fub :: Rib Polo Pistachio
· Get ready to tackle chilly autumn weather with the Merino Wool Rib Knit Polo in Dark Navy.
· Crafted from 100% Merino wool, this soft polo provides a beautiful design and superior warmth.
· Perfect for winter wear, the superior insulation of Merino wool keeps you comfortable all season long.
· 100% merino wool (oekotex)
The Fub Size: child's height
80(1Y): 75-84cm 
90(2Y): 85-94 cm
100(3-4Y): 95-104 cm
110(5Y): 105-114 cm
120(6Y): 115-124 cm
130(8Y): 125-134 cm
140(10Y): 135-144 cm
150(12Y): 145-154 cm