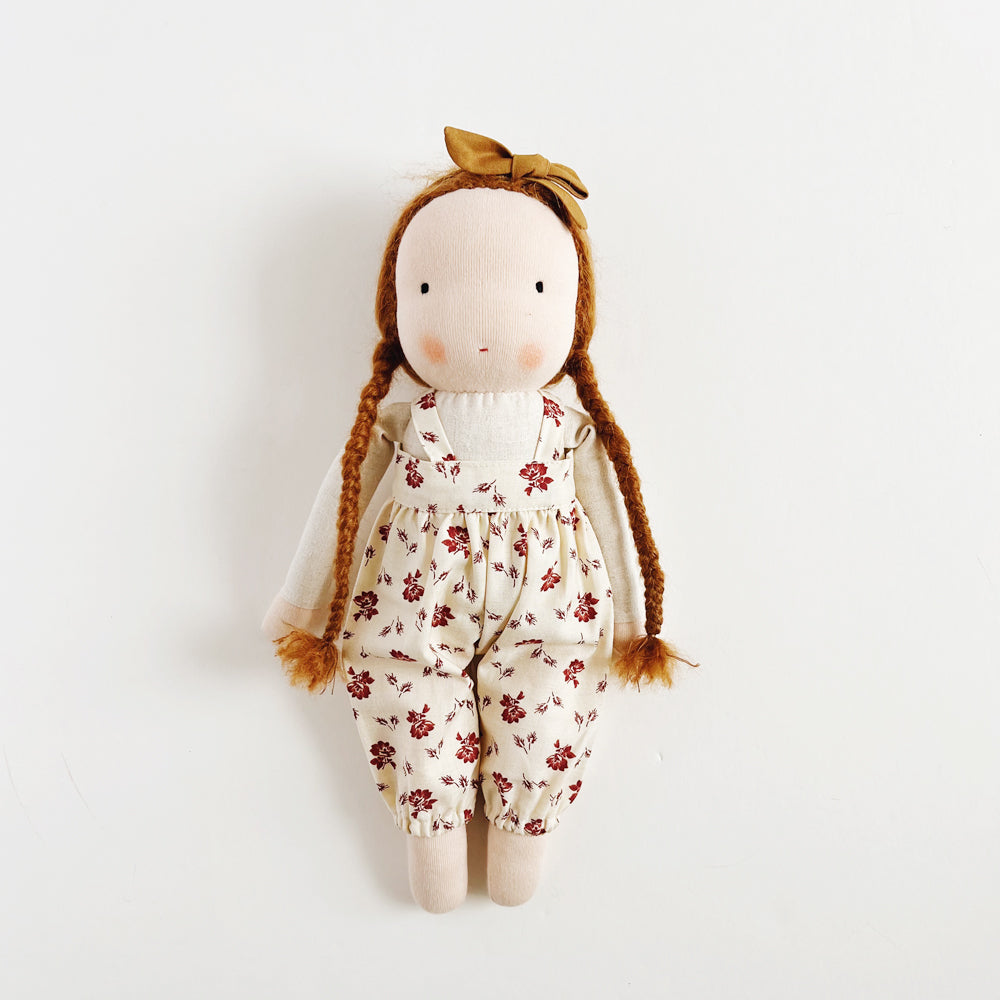 Little Kin Studio :: Olivia Medium Doll
· 
Body is made of a linen/cotton blend, the doll is stuffed with organic wool and has sewn in arms. 
· 
Cheeks are colored with a natural beeswax color. 
· This girl doll comes with a removable romper and a headband.
· Hair will get tangly but can gently be combed out with your fingers or a soft bristled hairbrush.
· Cheeks will fade over time, but can easily be reapplied using a natural beeswax color like Stockmar. 
· Red Flower Romper, Medium Doll

Medium doll size 12"
CE tested 
Handmade in Peru & Copenhagen.

Handling and care  
All dolls and other handmade items should be handled with care.
Avoid rough play.
Spot clean as needed with a washcloth and only use wool-friendly soap.