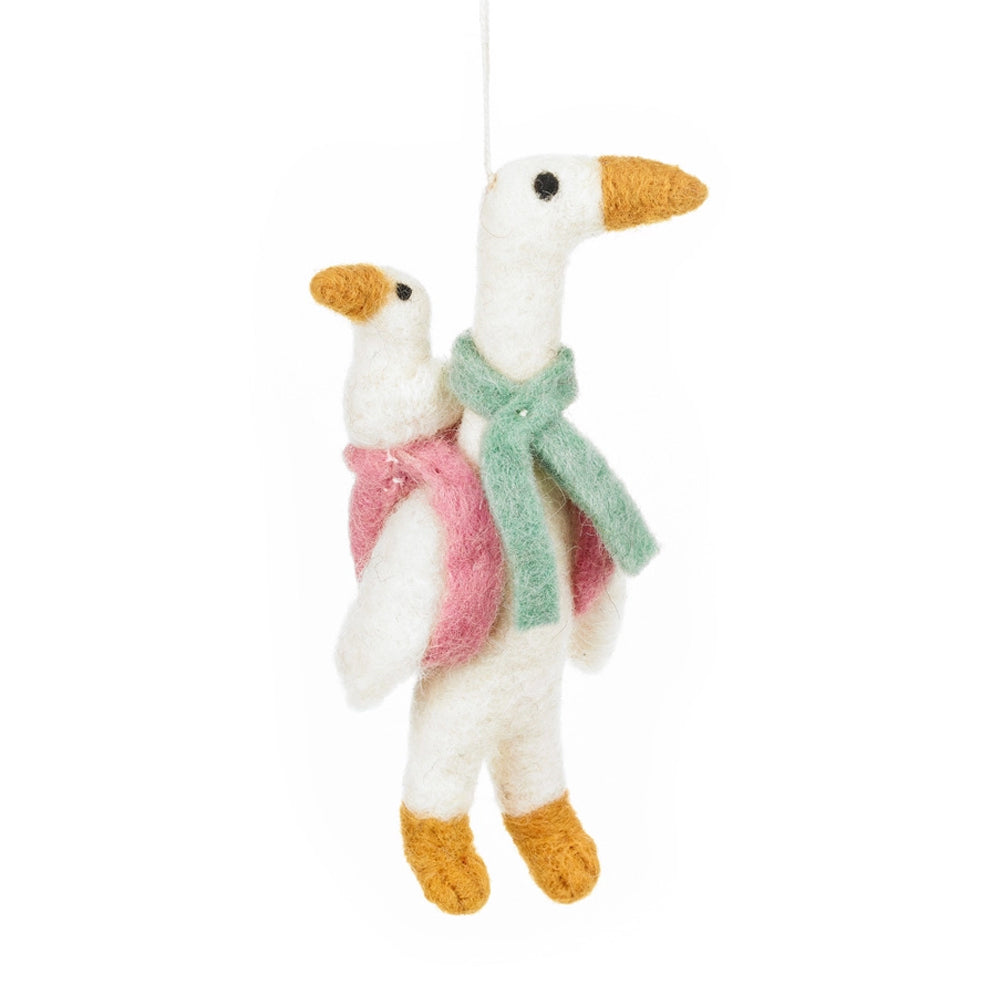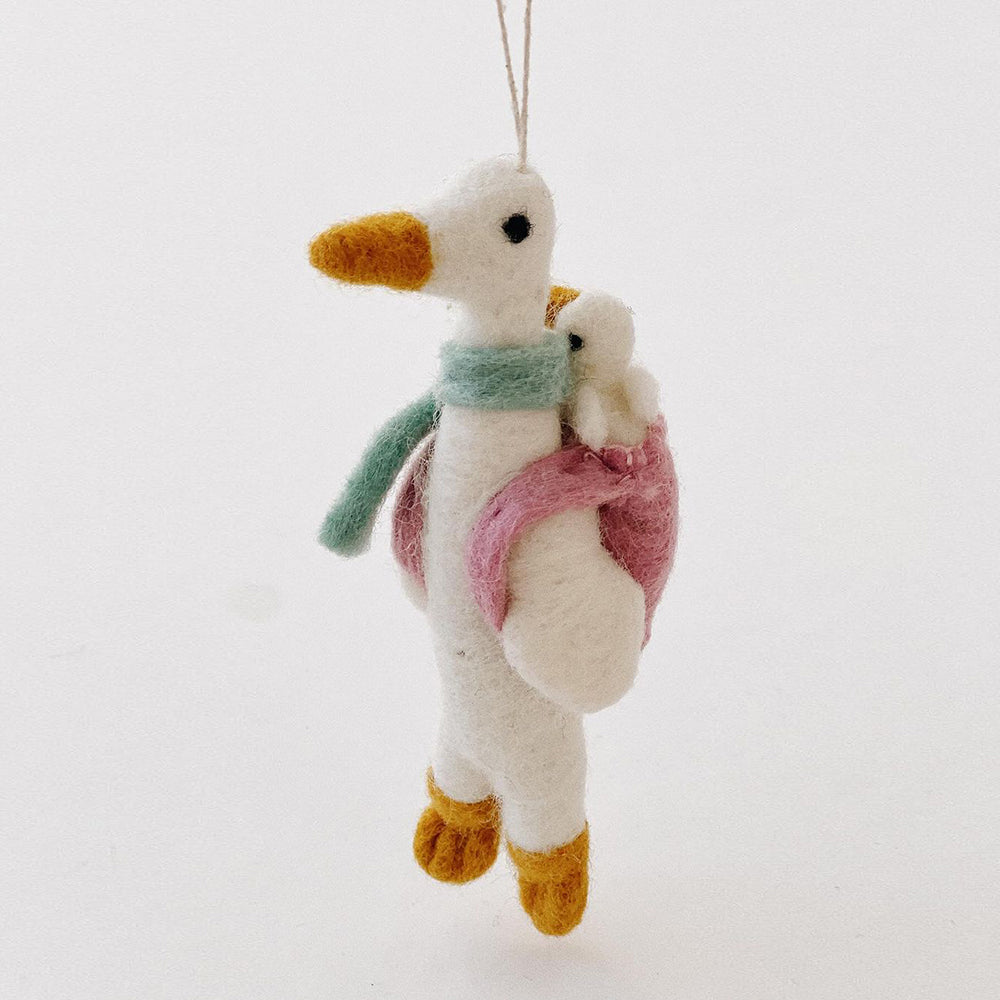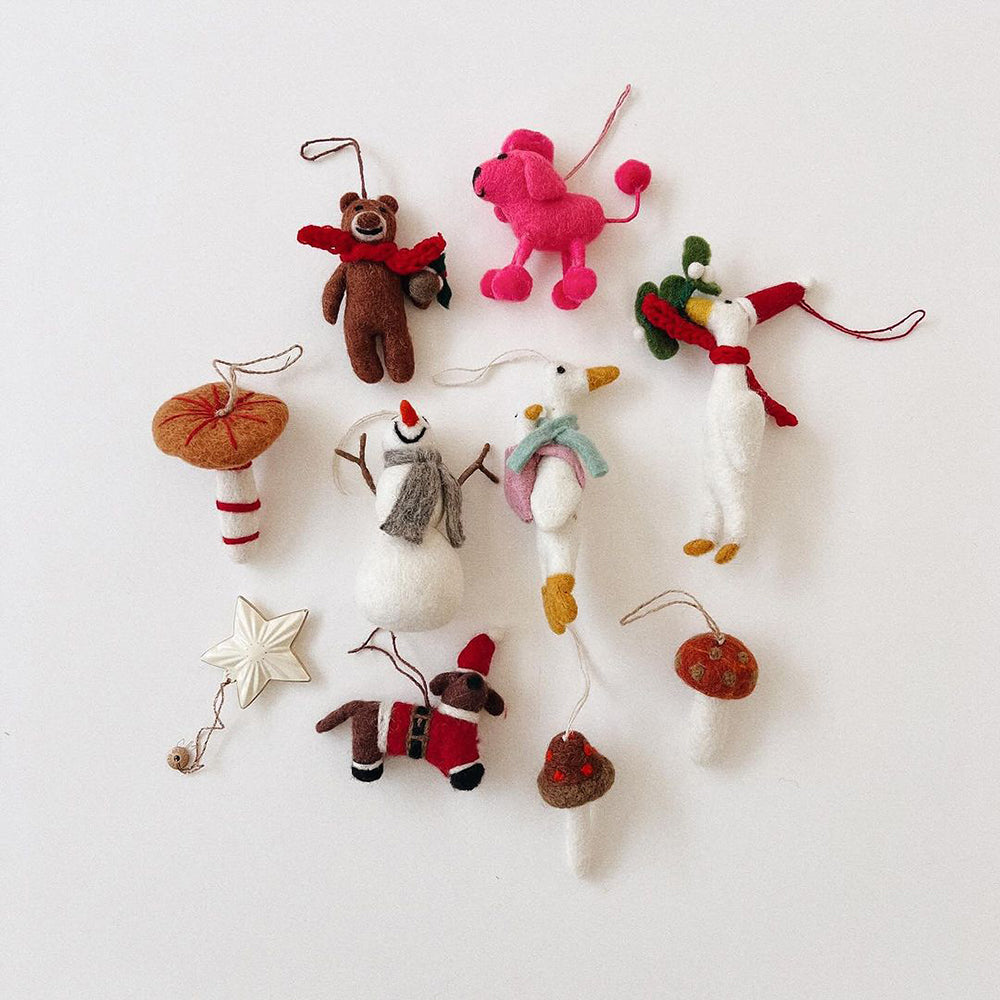 Felt So Good :: Handmade Felt Mother Goose
· Mum of the year award goes to our gorgeous Mother Goose!
· Her adorable baby gosling is perched in her pink felt bag, and she's ready for the day in her stylish baby blue knitted scarf.
· Both Mother & Baby have been handcrafted using traditional needle felting techniques, and made from sustainable and biodegradable materials.
Dimensions: 2.4 x 5.5 in (6 x 14 cm)