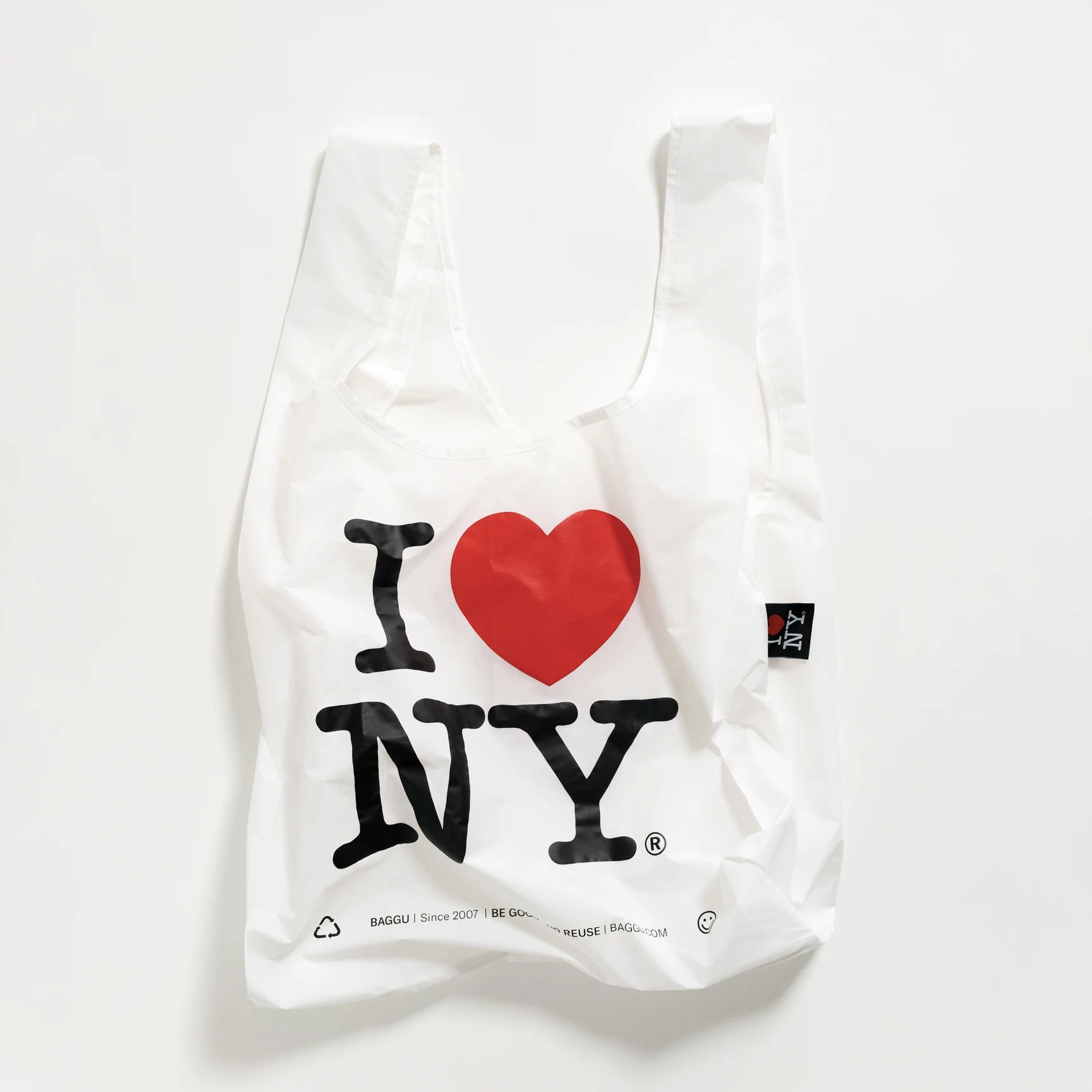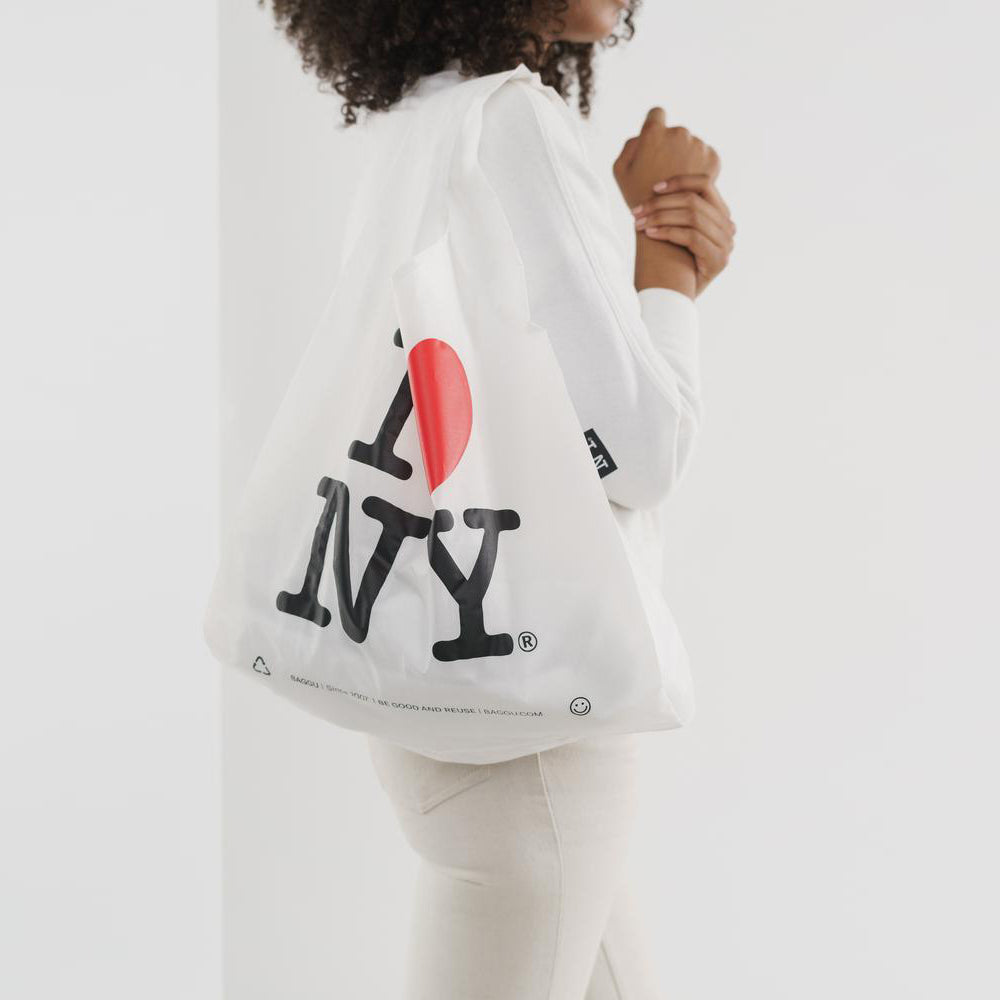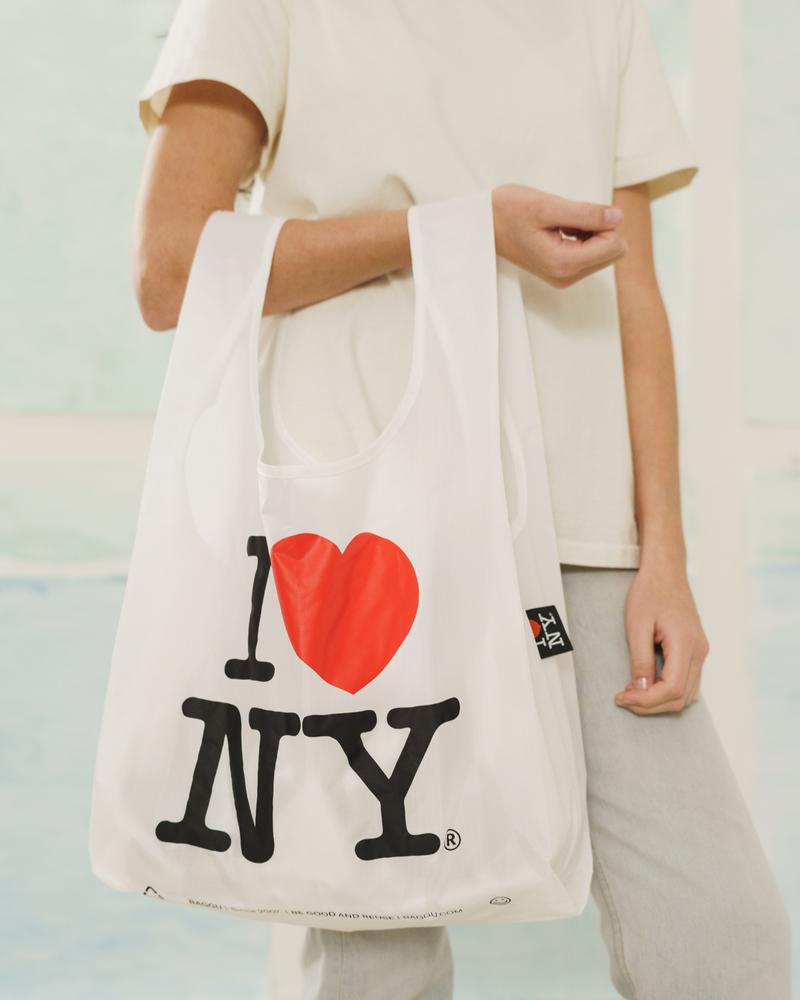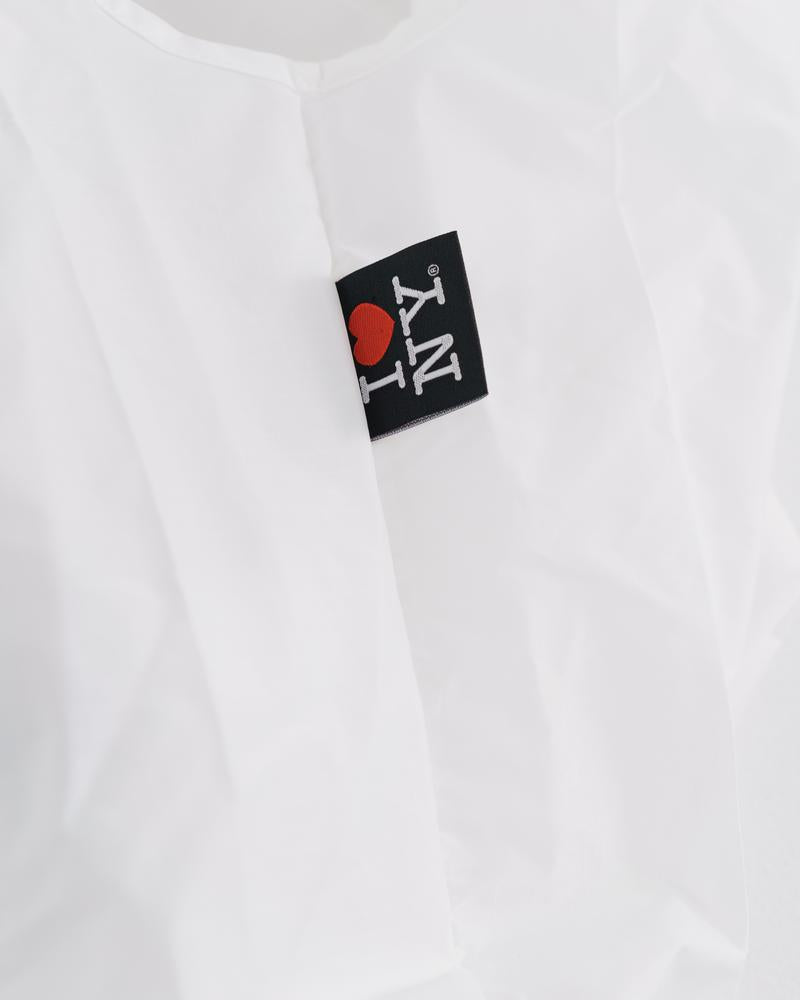 Baggu :: Standard Baggu I Love NY
Our best selling reusable bag is not just for the grocery store.
Carry in your hand or over your shoulder. Holds 2-3 plastic grocery bags worth of stuff.
Folds into a flat 5 in. x 5 in. pouch.
Holds 50 lbs.

25.5 in. H x 15.5 in. W x 6 in. D.

100% ripstop nylon.

Machine washable.

가벼운 나일론으로 만들어진 예쁜 프린트의 장바구니에요.

평상시엔 착착 접어서 가방안에 쏙 넣어서 보관하시면 좋아요.